2019-12-14
Completed project: children's room for a boy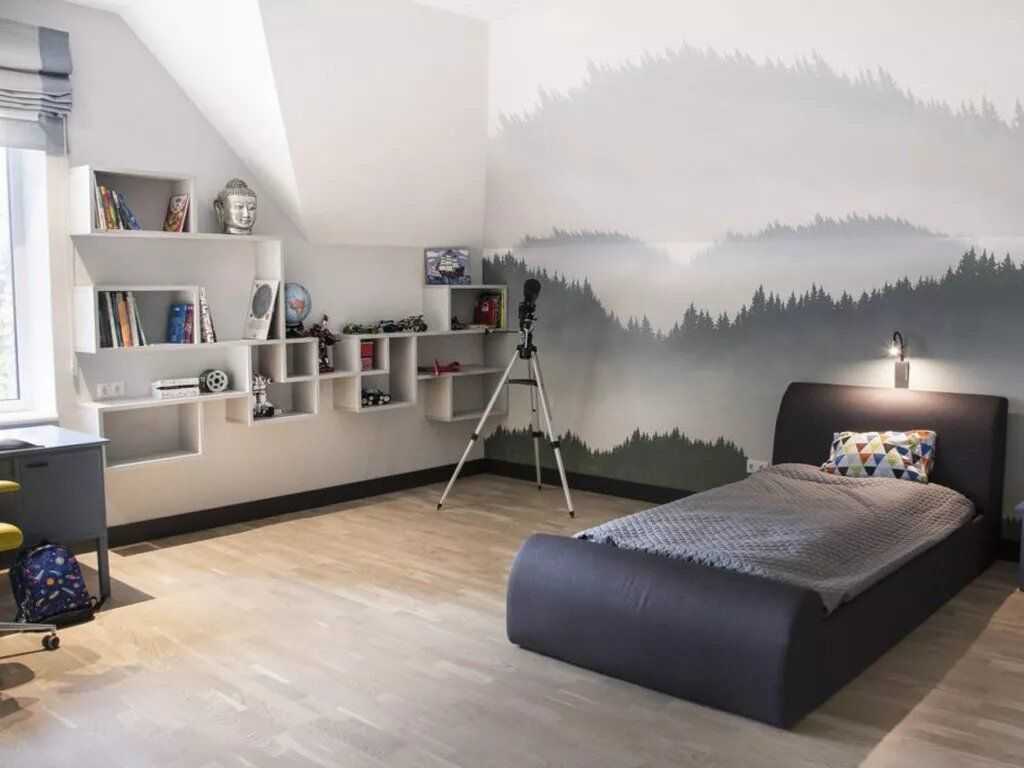 Room area - 33 m².
The nursery turned out to be quite spacious, the main functional areas were identified in the room: places for sleeping, studying, playing and storing things. A comfortable work space is very important for bringing up organization and discipline in a child. This children's area for study and creativity will be especially comfortable - thanks to the arrangement of windows that provide the right natural light and a view from the window.
For the design of the room, they chose a light base and supplemented it with bright accents - painting on the wall behind the bed and colored furniture.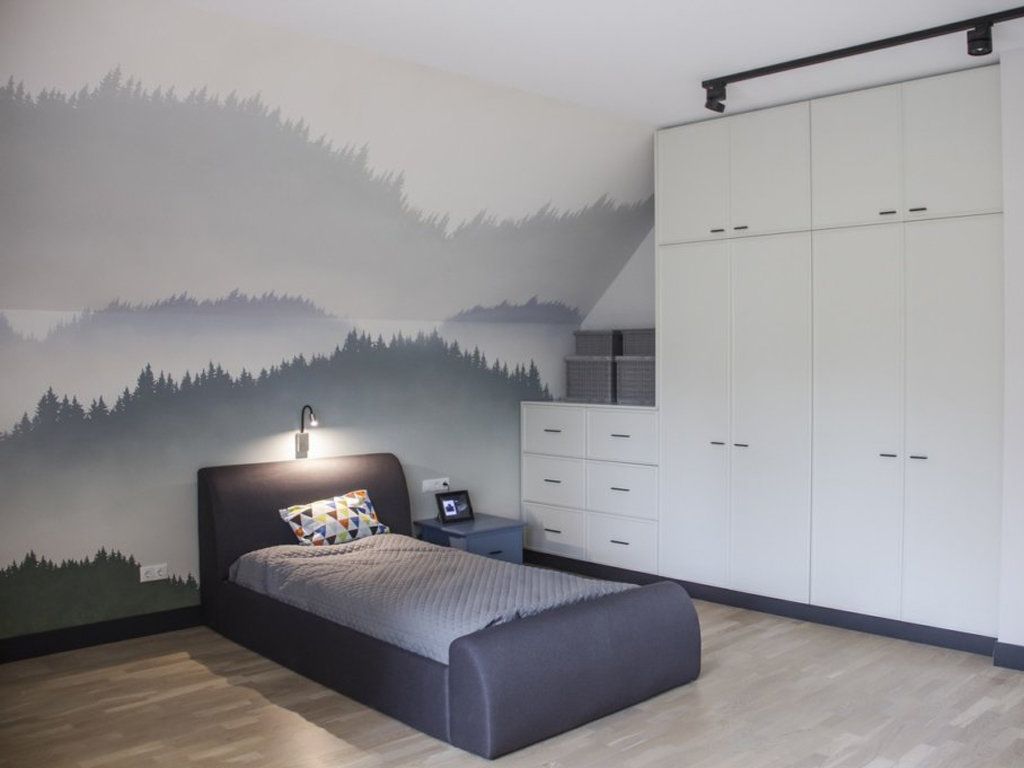 The accuracy of compliance with the design project is almost 100%, some details differ: the size and partially the design of the bed, the chair was chosen more comfortable for long-term work at the desk, the design of the bookshelves was changed, and the partition between these shelves and the table was also removed. Below we share 3D visualizations and photographs of a real room, so that you can compare yourself.
Photos of the completed project: