01.

Services
We know how to make an idea a reality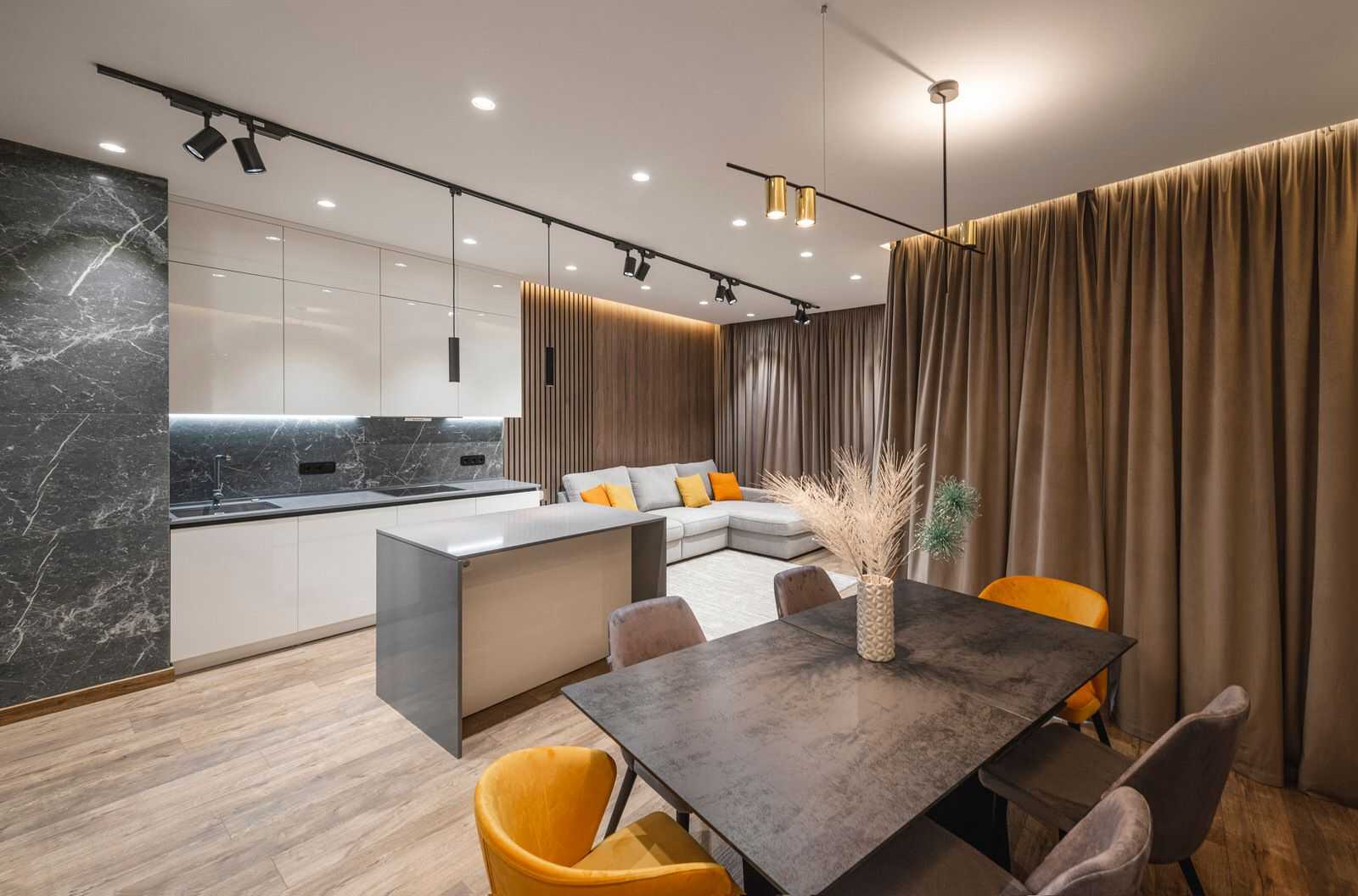 We understand how important it is to arrange a comfortable living space and we know how valuable time is. Therefore, when it comes to interior design of your apartment, it is better to trust the professionals who will help create the house of your dreams and save resources such as time, effort and even money.
02.
What are we doing
How and what we do
01.
Accompaniment
24/7 from the signing of the contract to the delivery of the object.
02.
3D Visualization
From 3 to 5 working days.
03.
Design
Houses, apartments, commercial real estate.
03.
Services
Interior design is expression and freedom of choice
04.
Service packages
We know how to make an idea a reality
Package #01
Design project 40$ / м²
Project design service includes:
Measurement plan
Dismantling and installation plan of walls and partitions
План після перепланування приміщень з розмірами
Furniture arrangement drawings
Floor coverings and materials scheme
Ceiling plan
Scheme of sections of the ceiling (complex structures)
Lighting plan
Circuit breakers
Outlet plan with location
Plumbing layout plan
Sweeps of the walls of each room, indicating materials and areas
Lighting specification
Finishing materials specification
Furniture specification
Interior visualization in 3Dmax program
Package #02
Copyright support 40 $ / m²
Architectural supervision includes personal support of the designer during the entire renovation process from start to finish, including responsibilities:
Visit the facility to monitor the progress and quality of work performed in accordance with the design project
Take part in the selection of contractors
Provide familiarization with the design and working documentation of the customer and the team for construction and repair work
Advise contractors on the project during construction and finishing works
If necessary, make corrections, clarifications and additions to the working drawings (after dismantling old walls, interior elements and installing new walls, partitions, structures, leveling and installation of floors, walls and ceilings, purchase of furniture and plumbing)
Advise the customer and participate in the selection of all the necessary materials, furniture, equipment, plumbing, lamps, textiles, decor, etc.
05.
Our features
Our approach and features
01.
Environmental friendliness of materials
We use in work the safest finishing materials, elements of a decor, design.
02.
Exclusivity of projects
We strive to take into account all parties when creating the interior (customer opinion and practicality of the project, ergonomics).
03.
Pricing policy
For the Ukrainian market prices from $ 30 / sq. M. Regions of near and far abroad are calculated - individually.