Residential Complex Galaxy
Apartment interior design
AR - 003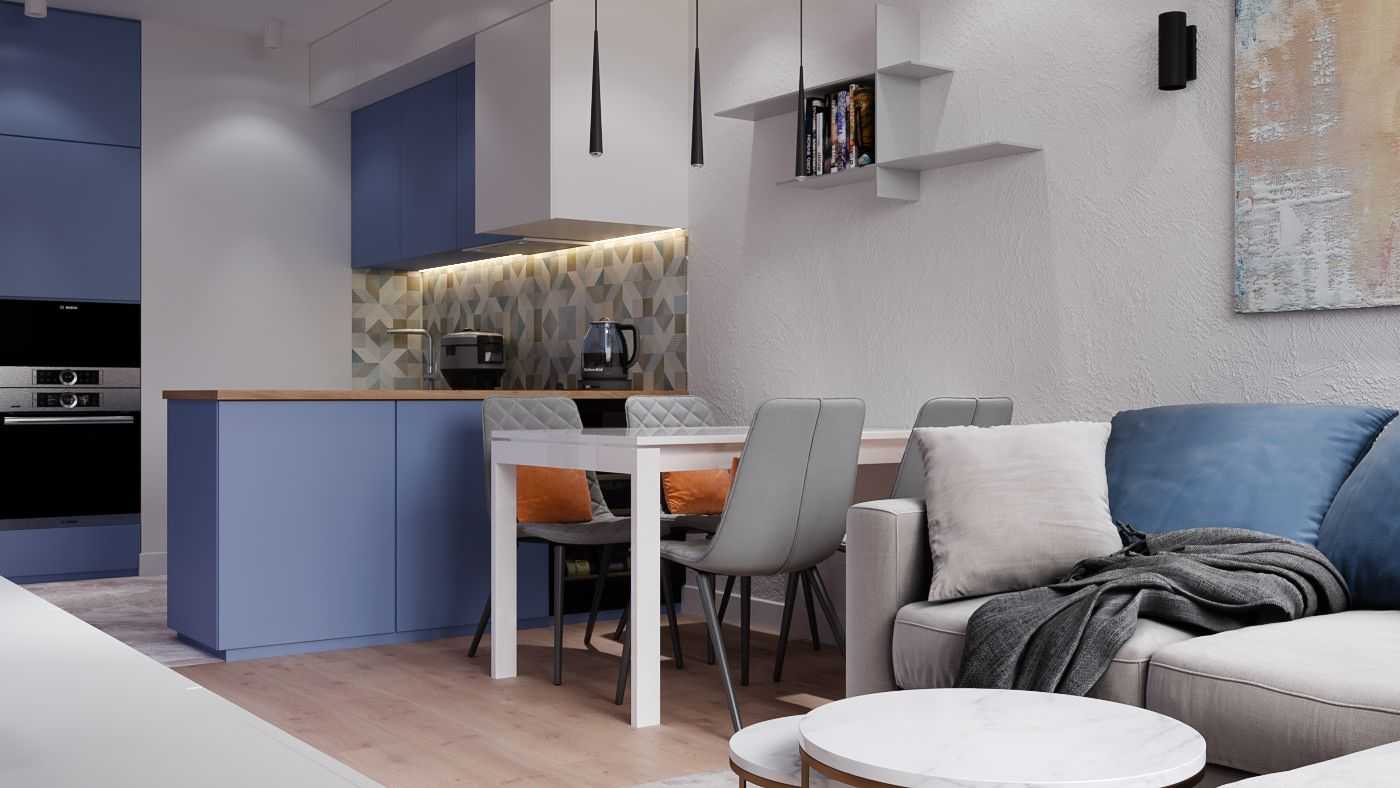 01.describe the project
The interior used a combination of white and blue colors as the main, as well as black, gray, red and wood texture as accents. The kitchen-living room was zoned using a dining group (between the kitchen and living areas).
The aquarium is one of the ways to add life to the interior, literally and figuratively. Sometimes the task is to fit an existing aquarium into a new interior, as was the case with the project of an apartment in the Galaktika Residential Complex. We selected a cabinet to fit the aquarium and placed it between the kitchen and living room areas.
For the interior of the bedroom, we chose a large comfortable bed with a soft headboard. Also in the design of the wall behind the headboard, wooden wall panels and mirrors were used.
The children's room was developed for a girl, an active preschool child. We chose a bunk bed: a sleeping place was made on the first tier, and a place for games in the "tree house" style on the second.
AR - 003
Object:

Flat

Style:

Modern

Rooms:

3

Area:

73 м²
Apartment interior design
Kitchen-living room interior