Residential Complex Lviv Quarter 2
Apartment interior design
AR - 015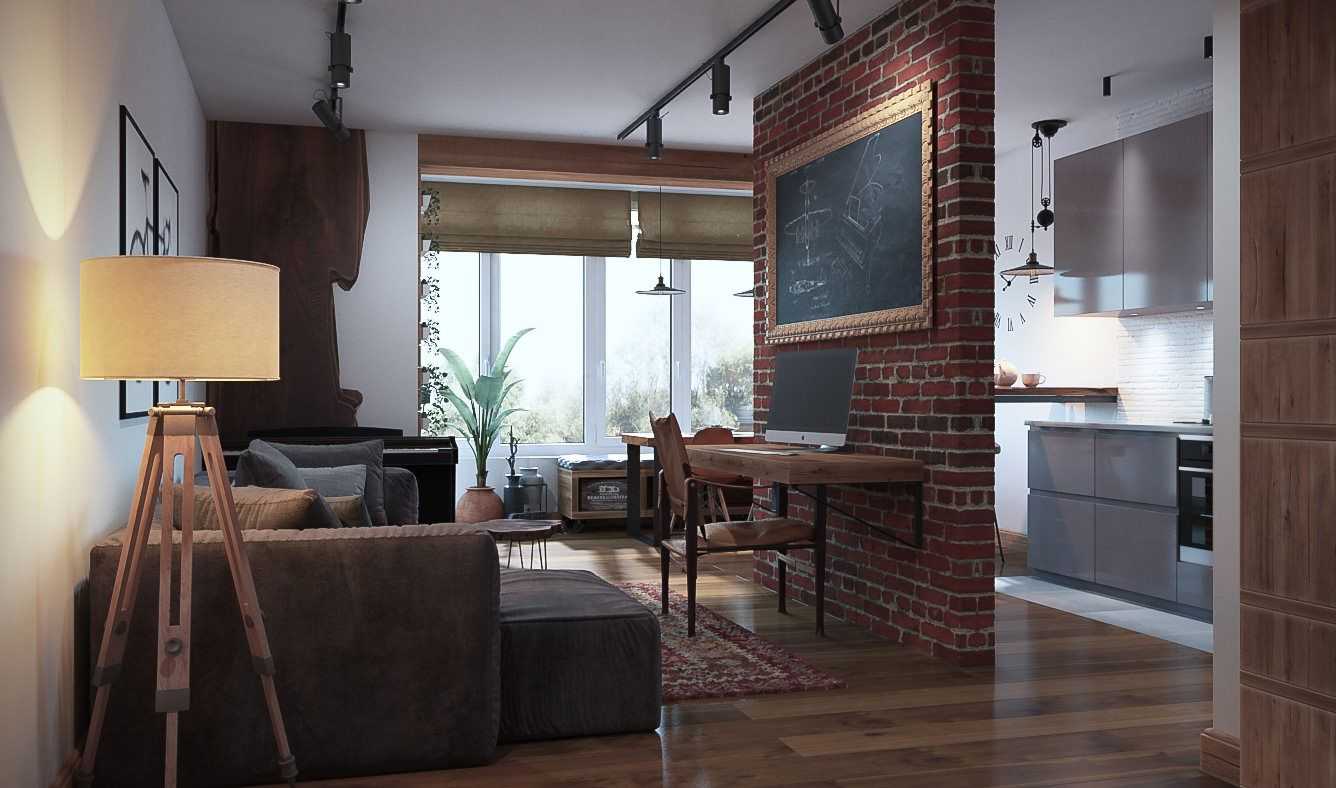 Object:

Flat

Style:

Modern with loft elements

Rooms:

2

Area:

67 м²
Loft is the style of free people who appreciate the originality of the interior and unusual details. The living room and the kitchen-dining room harmoniously share the common space. Zoning was done with a partition wall between the living room and kitchen, as well as with wall decoration and lighting. The living room also has a workstation with a computer, which makes the room even more functional. An area with a bar counter and a soft window sill is organized by the window. Such an apartment is not only a comfortable place to live, but also for parties with friends, the interior is conducive to relaxation and communication, and a separate bonus for lovers of social services. networks will be able to take cool photos for memory. Special attention should be paid to such elements as wall decor with solid dark wood and a mini-table made of a solid cut of wood.
The bedroom is a stylish space for relaxation and sleep. Additional latches by the window will help hide from the sun during the day and from the light of lanterns or car headlights at night. Instead of bedside tables, they chose one small table with a lamp and an armchair. The combination of materials and colors in the design of the room makes it both homely cozy and atmospheric-creative.
If it is possible to equip two bathrooms in an apartment, it makes sense to do this in several cases. First of all, such a solution will be ideal for a large family, where the struggle for a bathroom never stops. It is also convenient for those whose house guests are not uncommon. One of the bathrooms can be made a guest, and a second one can be equipped for family members. The first bathroom includes a laundry room, the second - a full bathroom with a shower and a large mirror by the sink.