01.

Service
Room interior design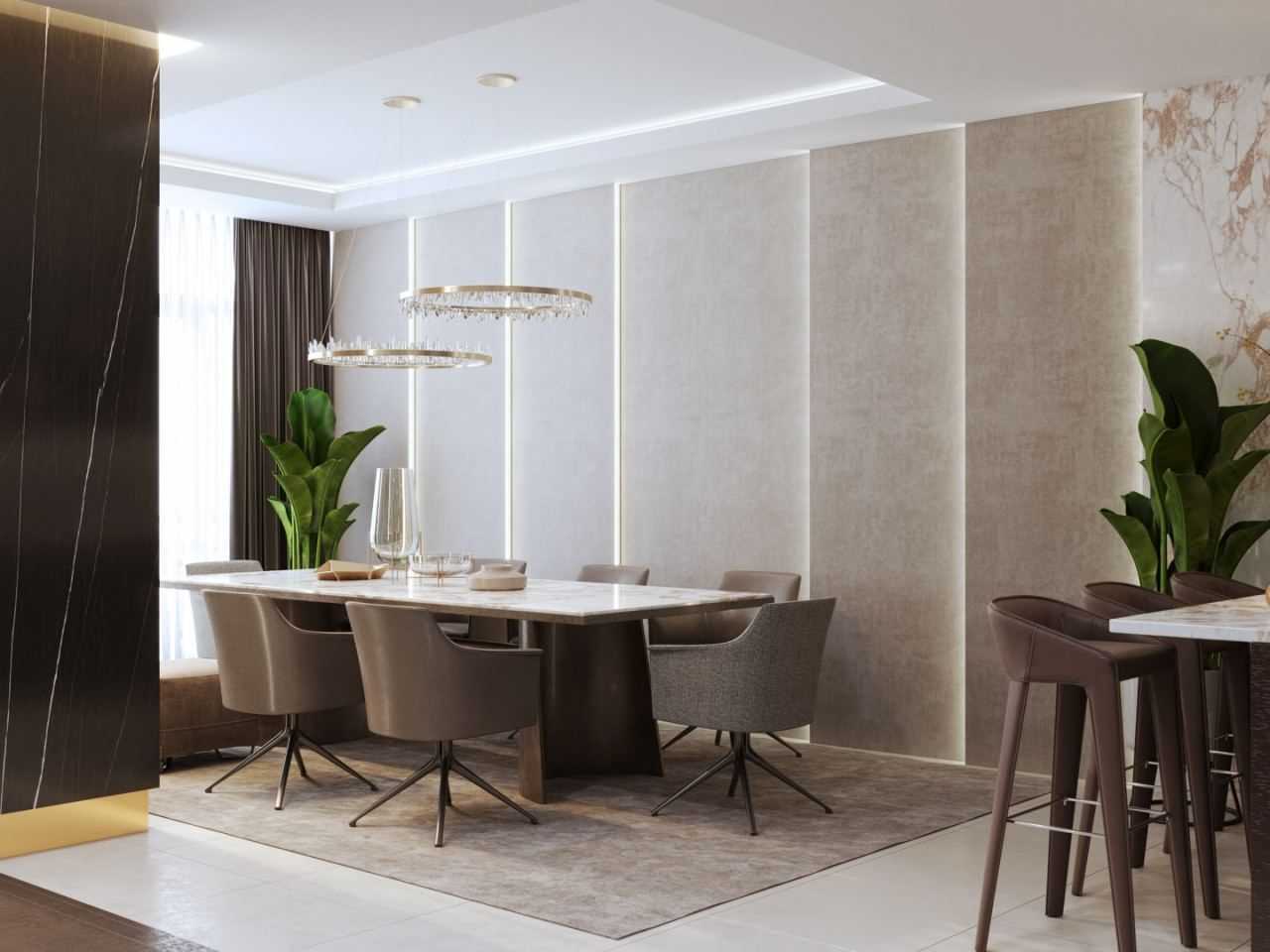 02.
About style
Room interior design
When people come to visit the house, they always want the house to look neat, modern and stylish in their eyes. But, first of all, I want the interior to fully correspond to your ideas of beauty and comfort. Therefore, it is worth paying special attention to interior design, and using the services of an interior designer - this will save you from an infinitely long process - design, selection of materials and furniture, the repair itself. A professional designer will not only turn your home into a comfortable functional space, but also make it aesthetically pleasing. In any case, whether you will do apartment renovation yourself or with a designer, there are questions that need to be answered - in order to understand what you expect from the future interior design and which option will be ideal for you. What are the things to consider when designing a room? Read about it in our top.
Consider what purpose the room will have.
This is the first thing to understand when you are going to make repairs - what function will this or that room have. A room is unlikely to be comfortable if its design prevents you from being in it. Therefore, take into account your daily activities, list how many rooms you need in general and what functions they will carry, think about which rooms can be combined into one - for example, make a kitchen-dining room. A good option would be to visualize the floor plan, place furniture on it and understand if this arrangement is right for you or not. Pay attention to the mood and atmosphere. Before you think over the design of the room, think about what kind of atmosphere you want to create in it. Will it be a room where you will relax, or vice versa - filled with energy? Indeed, even finishing elements can depend on this: for example, the color of the walls is calm or bright, natural or artificial materials. In addition, you can use the contrast between objects - this creates a very interesting impression. Symmetry and harmony are the basis of balance. This is a very important rule, especially when the room itself is not symmetrical. You can either make it as such, artificially or vice versa - to emphasize its asymmetry, making it the main feature in decoration or design as a whole. To do this, you need to find a central point on which all attention will be focused in the room.
Colors and textures are one whole.
Remember that color and texture cannot exist separately from each other, as this introduces some kind of chaos into the room. Warm colors, for example, give the impression that the room is warmer than it actually is, while cool colors are great for warm areas themselves. Bright colors don't work well in the bathroom. Although, of course, this is your individual choice. If you are using one or more colors in the interior, add bright color spots. **Lighting is your first helper.** The correct placement of light sources creates the right atmosphere and tune in. Scientists have proven more than once that the amount of light affects the emotions and feelings that we experience. But the light does not tolerate neglect, so use some rules: make the most of daylight, do not clutter the window with unnecessary details, do not be afraid of the abundance of mirrors - after all, they can visually enlarge the room, create a finished look using artificial light sources. **The interior design is created by the details.** It seems to us that when the overall look of the interior has already been completed, then nothing could be easier. In fact, the interior is created with the help of details - for example, it is important to take into account the colors of the cabinets, look for connecting elements between rooms, create a competent window design, since the window is the center of the entire room. **Surround yourself with the things you like.** Of course, everyone loves cute things. But only not when they create a clutter effect, clogging up the space. Use details in order to create a complete image of the room, but keep in mind a few rules: do not hang pictures too high, buy fresh flowers, use shelves for accessories.
03.
Service packages
We know how to make idea into reality
Package #01
Design project 40$ / м²
Project design service includes:
Measurement plan
Dismantling and installation plan of walls and partitions
План після перепланування приміщень з розмірами
Furniture arrangement drawings
Floor coverings and materials scheme
Ceiling plan
Scheme of sections of the ceiling (complex structures)
Lighting plan
Circuit breakers
Outlet plan with location
Plumbing layout plan
Sweeps of the walls of each room, indicating materials and areas
Lighting specification
Finishing materials specification
Furniture specification
Interior visualization in 3Dmax program
Package #02
Copyright support 40 $ / m²
Architectural supervision includes personal support of the designer during the entire renovation process from start to finish, including responsibilities:
Visit the facility to monitor the progress and quality of work performed in accordance with the design project
Take part in the selection of contractors
Provide familiarization with the design and working documentation of the customer and the team for construction and repair work
Advise contractors on the project during construction and finishing works
If necessary, make corrections, clarifications and additions to the working drawings (after dismantling old walls, interior elements and installing new walls, partitions, structures, leveling and installation of floors, walls and ceilings, purchase of furniture and plumbing)
Advise the customer and participate in the selection of all the necessary materials, furniture, equipment, plumbing, lamps, textiles, decor, etc.