Residential Complex New York Concept House
Apartment interior design
AR - 066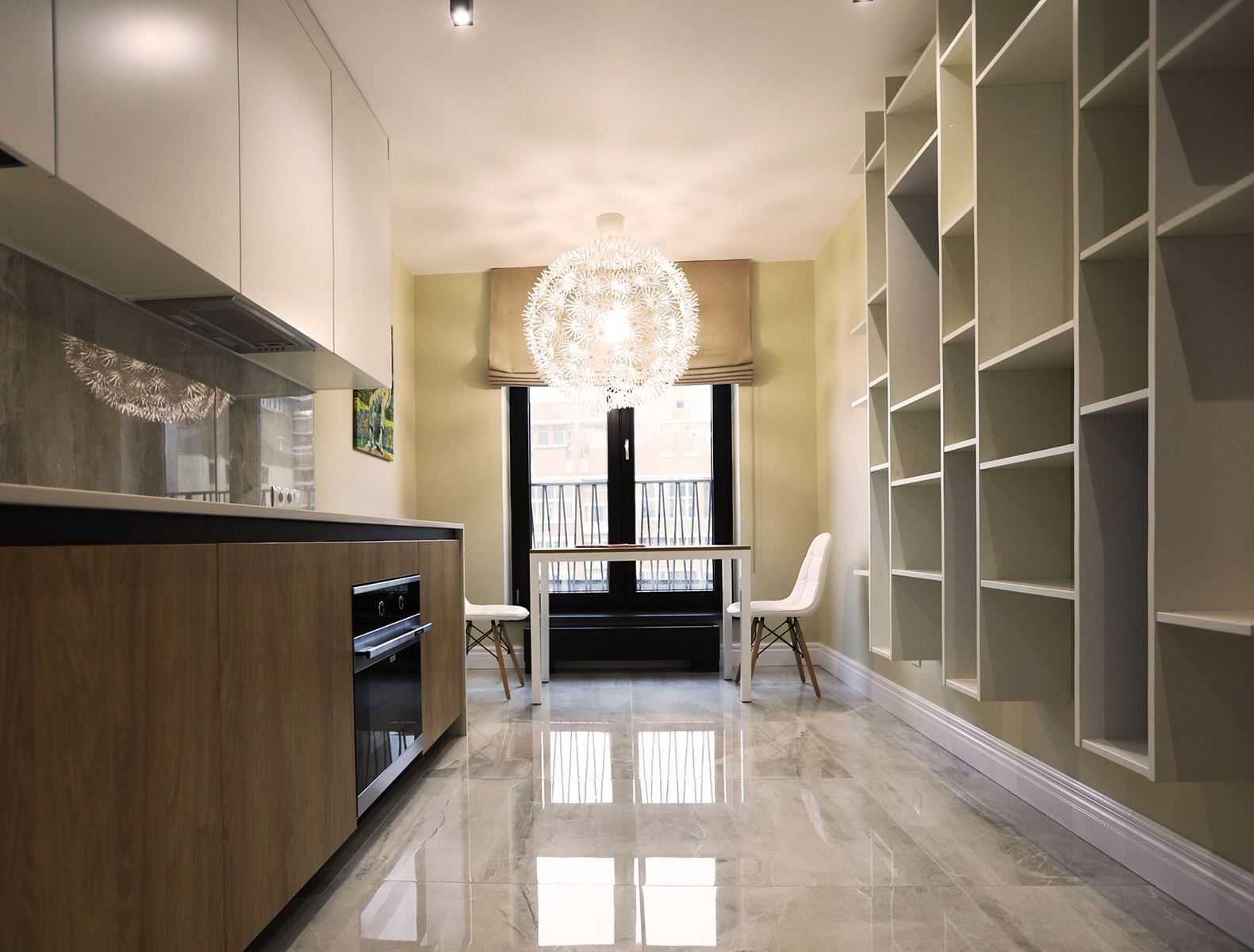 01.describe the project
The design of this apartment is the embodiment of simplicity and harmony of the contemporary style. In this interior, other characteristic features of the style are also noticeable - functional zoning of space and laconic layout, a modular wardrobe with many shelves in the kitchen, smooth surfaces and clear lines, a minimum of decor, but classic forms. The contemporary interior is comfortable, yet elegant.
The apartment was created for a young girl who loves modern life and the fast pace of the big city. The room is equipped in such a way as to fulfill the maximum functions (living room, bedroom and study) without cluttering up the space. White furniture fronts and marble apron trim were used for the kitchen. The wide window sill was turned into a seating area for the dining area.
Between the design project and the implementation there is a slight difference in detail and partly in color, the overall design concept is fully consistent with the conceived. In the living room area - the shade of the walls was changed from white to light beige, we chose a carpet with a different pattern, but the same color, the light sofa was replaced with a blue one, and the floor lamp with golden legs was removed. In the kitchen area - tiles instead of white marble were chosen for finishing the kitchen apron, white chairs were chosen instead of blue ones.
AR - 066
Year:

2018

Object:

Apartment

Location:

Kiev, Ukraine

Style:

Contemporaries

Area:

46 м²

Rooms:

1

Basic materials:

Wood, decorative plaster, marble, textiles.
Kitchen-living room interior
Kitchen-living room interior