01.

Service
Loft style interior design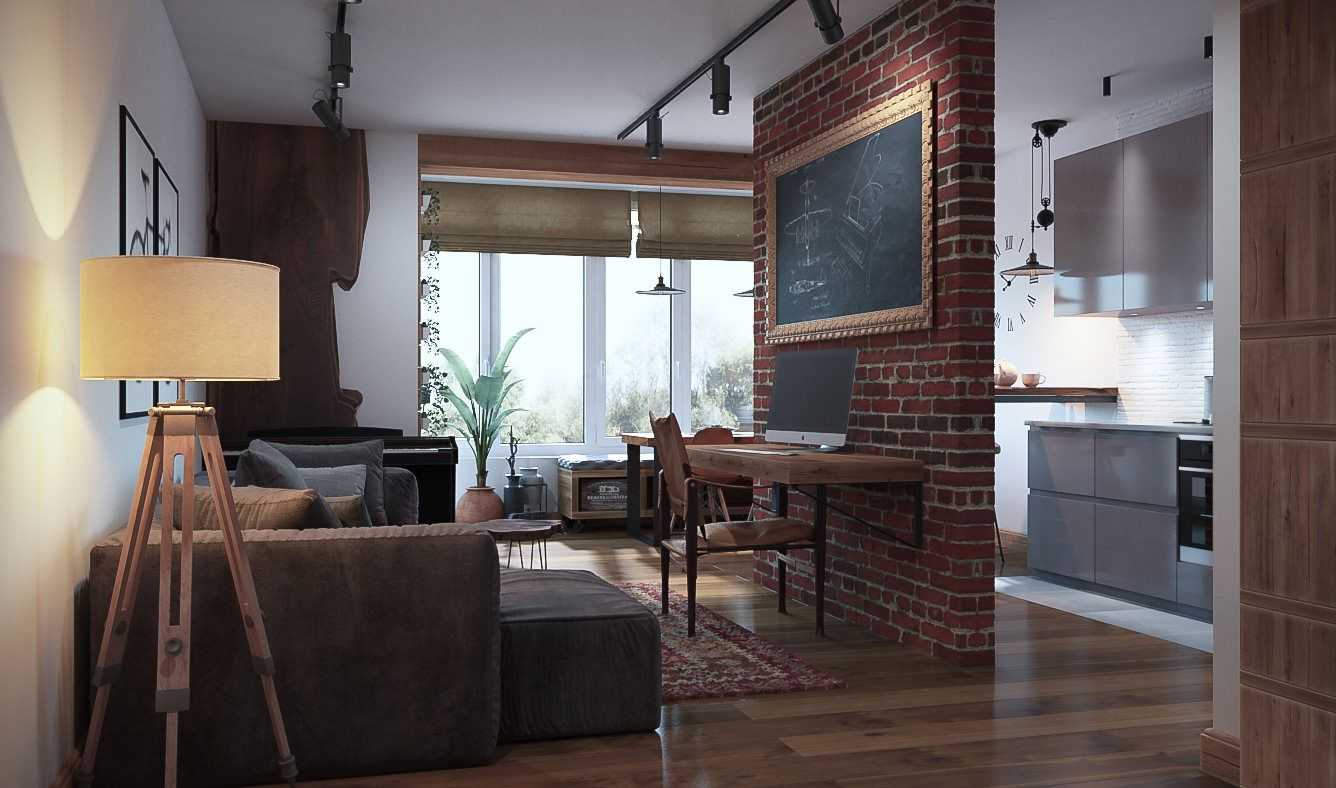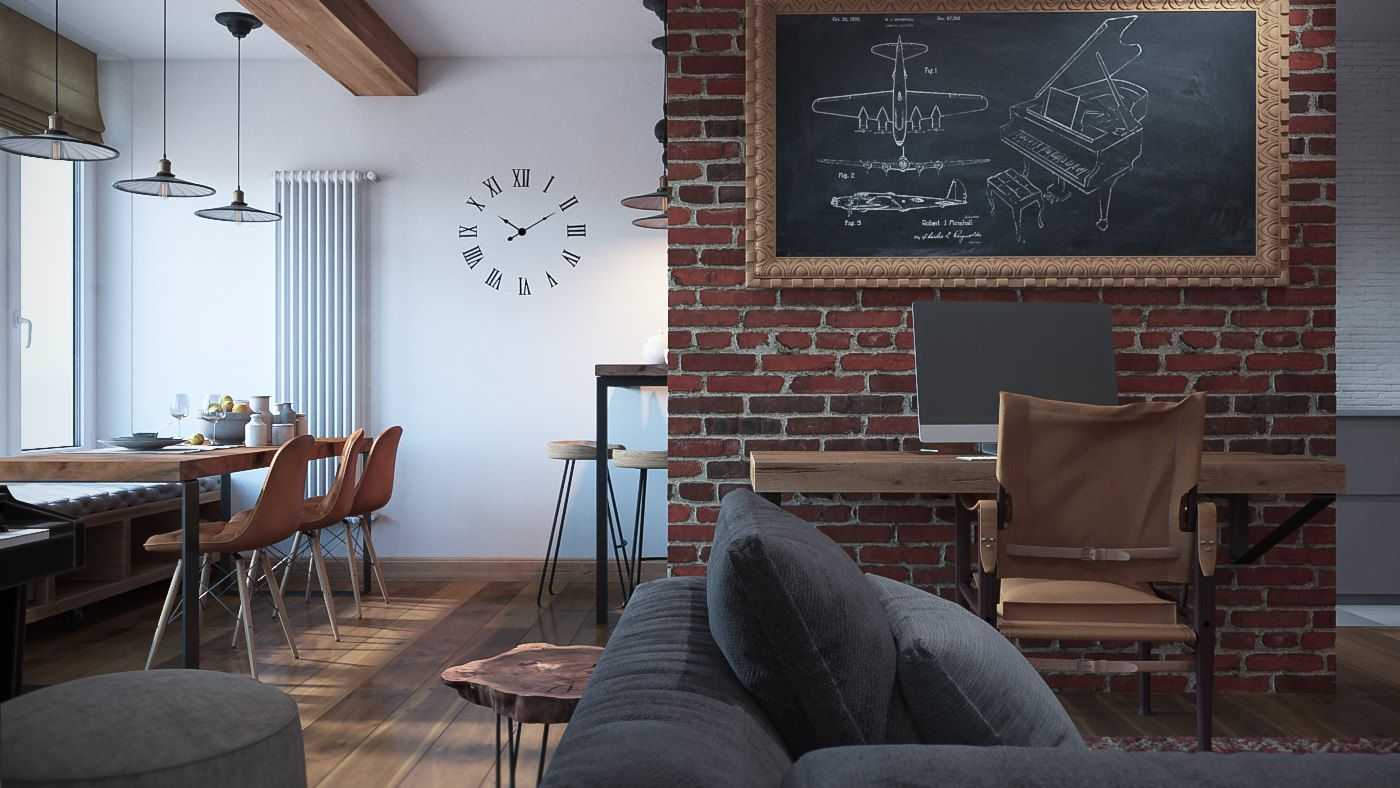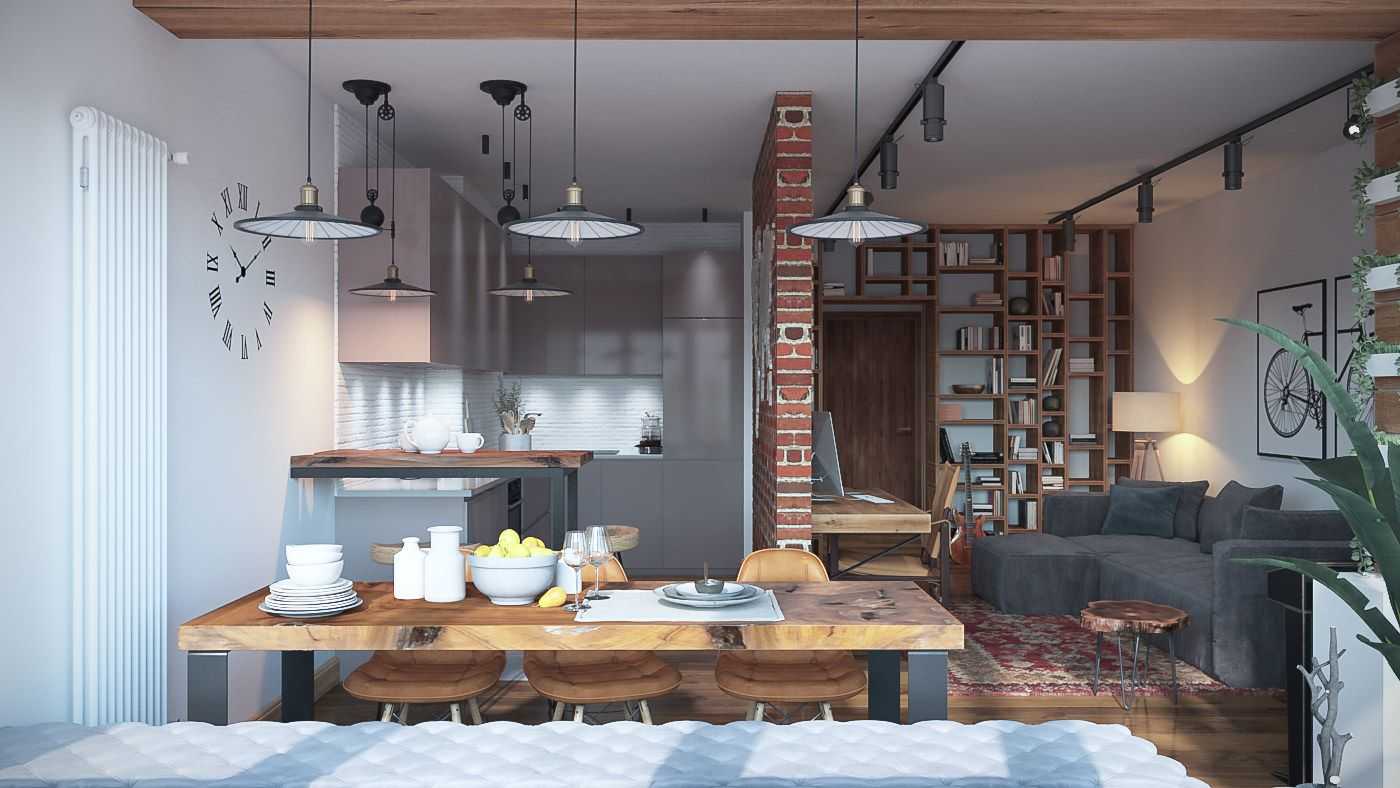 02.
About style
Loft style interior design
The loft style in interior design has spread en masse several years ago. This is an urban and industrial style, created for people who value open spaces and are creative in their own way. The understanding of comfort in a loft is specific, as it is characterized by unfinished walls, exposed beams and other original solutions. The homeland of the loft is the USA, where it appeared in the 40s of the last century. Due to the rise in rental prices in large cities, such as New York, many industrial enterprises moved production to the suburbs. And buildings that were previously used for production purposes were sold for little money. Introduced to the then creative intelligentsia took advantage of this opportunity and began to buy and settle the buildings. These huge open spaces with minimal finishes have become a haven for art exhibitions and flamboyant creative take-offs. And later, in the 50s, they began to be used as living quarters.
A harmonious combination of different materials and textures is the main concept of the loft. An abundance of concrete, careless plastering and brickwork are the materials that will accentuate the industry of the room. Used wooden masonry, concrete, artificial stone. Walls most often remain in their original form or are painted. In addition, leather, steel, aluminum or steel elements may be present.
The loft assumes that the furniture is used minimally. The main goal of this style is to visually demonstrate the emptiness of space, and the main requirement is functionality. Small items like a coat rack should be easy to move from room to room. Therefore, casters are often used. So you can profitably complement the space, focusing on certain objects. In addition, the main idea for furniture is simplicity and conciseness. A massive wardrobe standing along the wall is not suitable for such an interior; it can be replaced with pull-out shelves or a hanger.
The loft "loves" light colors - after all, they help to visually expand the space. Dark colors absorb light, thus making an apartment or house look smaller. Mixed colors are often used, such as gray-brown or gray-lilac. Much attention is also paid to textures - for example, an untreated concrete or brick wall will become a bright accent and fit perfectly into the interior.
The idea is a huge open space. As it is correct, it has more than one hundred square meters. Distinctive features are natural light, high ceilings and the absence of partitions. The layout is free and open. Sometimes special zones are created, separated from the main space by stairs. The loft is ideal for lovers of space, air and natural light.
Art objects are often used as decor: avant-garde paintings, sculptures, ikebana and musical instruments. Moreover, it is not necessary that they be combined with each other. Lighting is also an important element of the loft-style decor - it is it that brings the final touch to the look of the interior, making it complete and solid. The effect is achieved using massive chandeliers, pendant lamps that can be raised and lowered to the desired height. In addition, any elements are used that can emphasize the originality of the interior. These can be graffiti, signs, posters or photographs. The presence of such items will make the space as holistic and lively as possible. The loft style provides a huge field for experimentation. Simplicity of forms, open spaces and play with lighting - all this allows you to create a functional, but at the same time creative and original interior that will tell more about the lifestyle of its owners.
03.
Service packages
We know how to make an idea a reality
Package #01
Design project 40$ / м²
Project design service includes:
Measurement plan
Dismantling and installation plan of walls and partitions
План після перепланування приміщень з розмірами
Furniture arrangement drawings
Floor coverings and materials scheme
Ceiling plan
Scheme of sections of the ceiling (complex structures)
Lighting plan
Circuit breakers
Outlet plan with location
Plumbing layout plan
Sweeps of the walls of each room, indicating materials and areas
Lighting specification
Finishing materials specification
Furniture specification
Interior visualization in 3Dmax program
Package #02
Copyright support 40 $ / m²
Architectural supervision includes personal support of the designer during the entire renovation process from start to finish, including responsibilities:
Visit the facility to monitor the progress and quality of work performed in accordance with the design project
Take part in the selection of contractors
Provide familiarization with the design and working documentation of the customer and the team for construction and repair work
Advise contractors on the project during construction and finishing works
If necessary, make corrections, clarifications and additions to the working drawings (after dismantling old walls, interior elements and installing new walls, partitions, structures, leveling and installation of floors, walls and ceilings, purchase of furniture and plumbing)
Advise the customer and participate in the selection of all the necessary materials, furniture, equipment, plumbing, lamps, textiles, decor, etc.
04.
Project catalog
Loft style in projects