01.

Service
Apartment interior design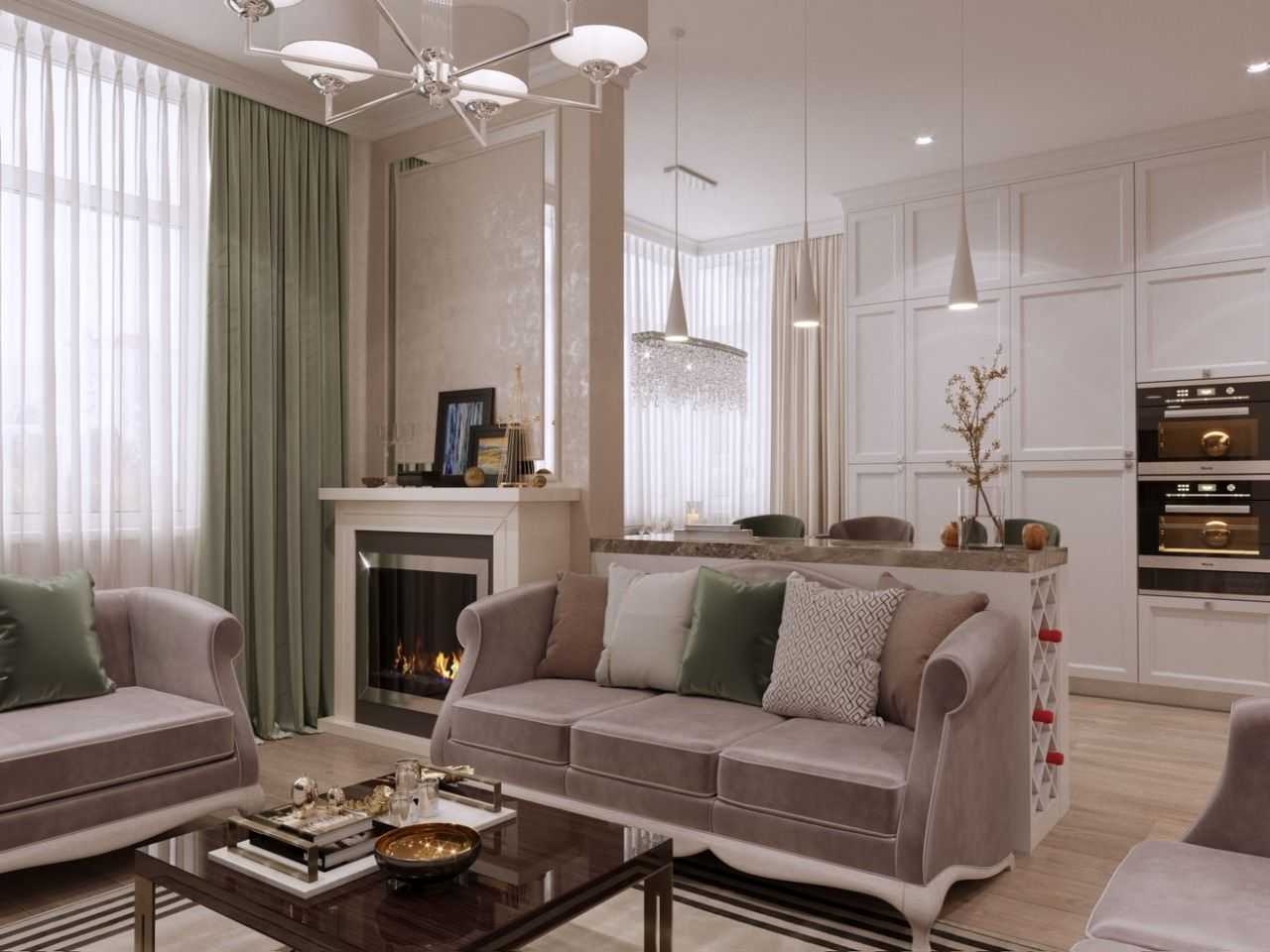 02.
About style
Apartment interior design
Interior design always requires creativity. With the help of a specially selected range of colors, materials and textures, you can create any atmosphere. But often you want to do something special, to bring in some kind of "zest", which will become a distinctive feature of the interior of your apartment. Before you start planning your design, think about which style you're most attracted to. It will be easier for you to decide on colors, materials, furniture, decor elements and other nuances. Also, the interior must meet several criteria: functionality, aesthetics, expressiveness, proportionality of the size of objects in relation to the size of the home. Since interior design can be classic and modern, I would like to pay attention to each of these styles.
Apartment design in a modern style.
Modern apartment interior design is a variety of styles. The most popular today are considered to be the styles of loft, techno, hi-tech, minimalism, eco, Scandinavian, fusion, contemporary. Each of them has its own characteristics, but also something in common. So, if you want to recreate the design of an apartment in a modern style, you need to adhere to a few important rules. - Open spaces. A studio room, panoramic windows and other techniques will help bring more air and light into the space. - Eclecticism, a combination of styles. In most cases, each type of modern style is a combination of some other styles. Designers sometimes combine in the same interior what at first glance may seem incongruous. Perhaps this is how new stylistic directions appear. - Moderate functionalism. Not only the idea itself is important, but also its functionality. Modern design pays maximum attention to comfort and practicality. - Simplicity of forms. The form should not overshadow the content, since conciseness and utmost clarity expresses what one wants to say in the best possible way. - Lack of strict frameworks. Do not obey the established canons too much. They simply don't exist. Don't be afraid to experiment and create what brings you the most pleasure. The modern design of an apartment can be very unexpected. Designers sometimes bring to life such solutions that surprise, sincerely delight and delight.
Apartment design in a classic style.
Classics are always a kind of standard, the elements of which, albeit unobtrusively, are still often used in other interior styles. The design of an apartment in a classic style is always up-to-date and luxurious. It demonstrates the good taste of the home owner. The design of apartments in the classic style has its own characteristics: - Symmetrical arrangement of objects. Everything must be in order, since the classics are not tolerant of chaos. - Spacious rooms, high ceilings. Even if the initial parameters of the apartment do not meet this requirement, with the help of some techniques, you can visually increase the space of the rooms. - Wooden furniture of high quality and free from sharp edges. It should have smooth lines, gracefulness, sophistication. - Restrained colors - white, beige, milky, ivory, chocolate, pastel colors, neat blotches of black and gold. - Complex architectural solutions - bas-reliefs, stucco moldings, columns, etc. - Expensive textiles. Classics are not pretentious luxury or ostentatious wealth. This is restrained nobility, the absence of flashy shades and an abundance of decor. Those who are not afraid to experiment and like to combine different styles can create their own apartment design, which could combine elements of classic and modern styles.
03.
Service packages
We know how to make idea into reality
Package #01
Design project 40$ / м²
Project design service includes:
Measurement plan
Dismantling and installation plan of walls and partitions
План після перепланування приміщень з розмірами
Furniture arrangement drawings
Floor coverings and materials scheme
Ceiling plan
Scheme of sections of the ceiling (complex structures)
Lighting plan
Circuit breakers
Outlet plan with location
Plumbing layout plan
Sweeps of the walls of each room, indicating materials and areas
Lighting specification
Finishing materials specification
Furniture specification
Interior visualization in 3Dmax program
Package #02
Copyright support 40 $ / m²
Architectural supervision includes personal support of the designer during the entire renovation process from start to finish, including responsibilities:
Visit the facility to monitor the progress and quality of work performed in accordance with the design project
Take part in the selection of contractors
Provide familiarization with the design and working documentation of the customer and the team for construction and repair work
Advise contractors on the project during construction and finishing works
If necessary, make corrections, clarifications and additions to the working drawings (after dismantling old walls, interior elements and installing new walls, partitions, structures, leveling and installation of floors, walls and ceilings, purchase of furniture and plumbing)
Advise the customer and participate in the selection of all the necessary materials, furniture, equipment, plumbing, lamps, textiles, decor, etc.